Contents
---
IndiSpense® Syringe Refill
– 1 x 30 ml IndiSpense syringe
Dento-Infusor IndiSpense Kit
– 1 x 30ml IndiSpense syringe
– 20 x Metal Dento-Infusor tips
– 20 x 1.2ml empty syringes
Product Details
---
ViscoStat hemostatic is a 20% ferric sulfate equivalent solution with inert binding agents in a viscous, aqueous vehicle. It has a pH of ~1.0 and contains patented, fumed silica to limit the acidic activity, making it kind to hard and soft tissue.
Causes profound hemostasis
Stops bleeding in seconds, saving chair time
Provides unsurpassed kindness to hard and soft tissues
Eliminates sulcular fluid contamination for optimal bonding
Decreases costly impression remakes
Indications for Use
---
ViscoStat hemostatic solution is suited for a variety of dental and oral surgery procedures to arrest surface capillary bleeding. Such procedures include fixed prosthodontics, restorative-operative, periodontal treatment, etc. ViscoStat hemostatic is also recommended for retrofillings, canine impactions, gingivectomies, and as a "fixative" for pulpotomies. ViscoStat hemostatic can also be used to prevent leakage caused by sulcular fluid contamination during direct bonding procedures. Soak Ultrapak™ knitted retraction cord in hemostatic and isolate the tissues, following with a firm air/water spray.
Clinicals
---
Easy to Dispense with the IndiSpense Syringe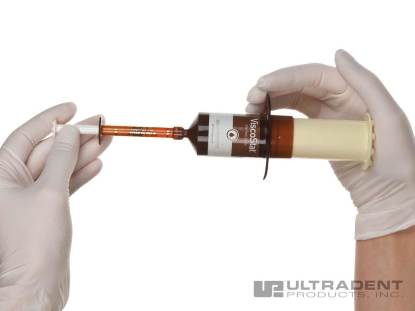 Protects Tissues and Leaves Smear Layer Intact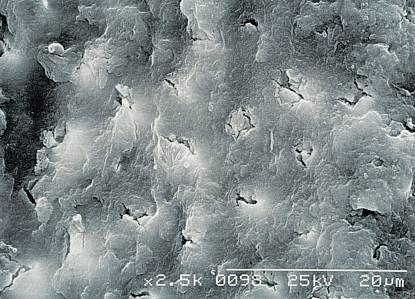 Technical Details
---
Provides Profound Hemostasis in Seconds
The faster hemostasis can be achieved, the faster you can perform quality dentistry for the patient. For most cases, ViscoStat hemostatic solution provides profound hemostasis in just a matter of seconds.
Kind to Hard and Soft Tissues
With a pH of approximately 1, ViscoStat hemostatic solution is one of the kindest hemostatics to be placed against mineralized tooth structure. ViscoStat hemostatic is formulated with patented binding and coating agents to protect tissue while achieving profound hemostasis and sulcular fluid control in seconds.
Viscous Consistency
ViscoStat hemostatic solution is formulated with a patented fumed silica to buffer acidity and offer a more viscous consistency that will not run or drip. This makes precise placement of ViscoStat hemostatic easy, regardless of the location in the mouth.
Decreases Costly Impression Remakes
Quality tissue management is essential to accurate impressions. When impressions are made with fluid present in the sulcus, the quality of the impression suffers and the impression often needs to be remade. Because ViscoStat hemostatic eliminates bleeding and sulcular fluid, it creates the optimal environment for perfect impressions.