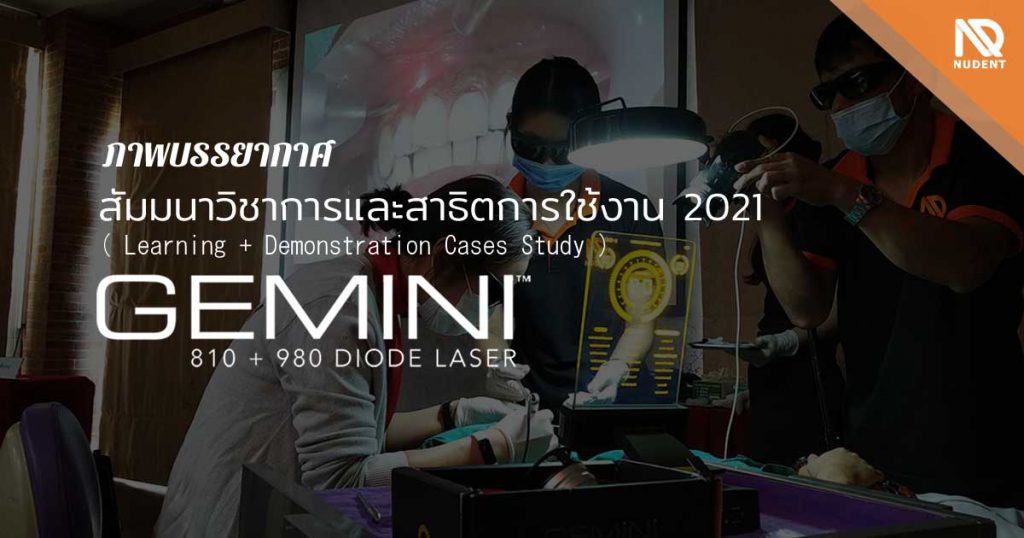 Very well completed for the Gemini Laser 2021 seminar held at the meeting room, 5th floor, Nudent Co., Ltd.
The lecture will narrate the history of lasers in dentistry. Including the properties of each laser type, And that is indispensable to talk about the unique ability of the Gemini Diode Laser that how it will transform your dental service offered to your clinic?
With a demonstration in the real using the laser with volunteer patients of the event to see each other that Gemini Laser's ability is made your difficult practices become an easier job.
And comes up with a special feature that can add value to the dentist's job that has never seen before. We would like to thank all the dentists for your time in participating in this seminar. And hope that all the content described will ignite some ideas that will be useful for you more or less,
What topic will be the next seminar?
Follow us below channels