Product Information
---
1. Core Deep dental unit possesses stable structure, fashion appearance, easy operation, high reliability and safety which are the best choice of the modern dental units.
2. Core Deep ST-3604 standard type was designed by European designer with a well-proportioned and pleasing shape to meet your individual requirements during practice.
3. Dental chair synchronizes the chair movement with the natural motion of the patient. Three Memory setting function. Easy Touch user interface workflow is performed in an efficient way. Rotatable cuspidor, easily for patient to access.
4. With protective device, when the handpiece is working, dental chair will automatically keep locked to ensure the operation safety.
5. Through CE certification, ISO 13485 certification, ISO 9001: 2000 certification.
Features
---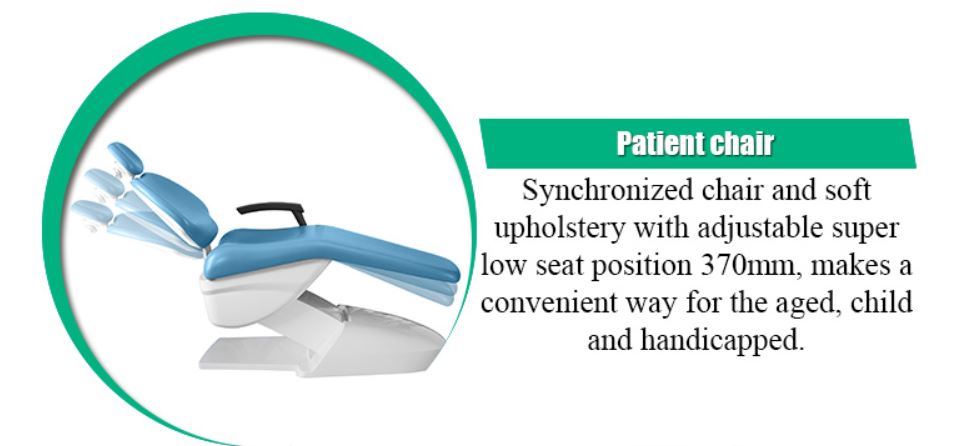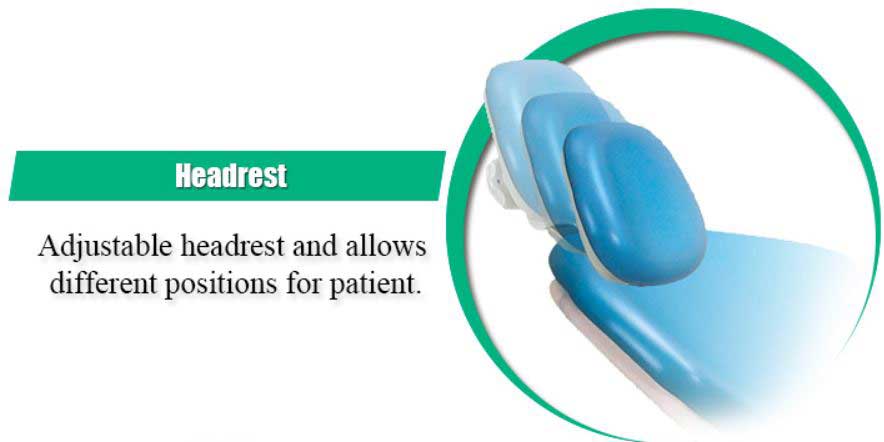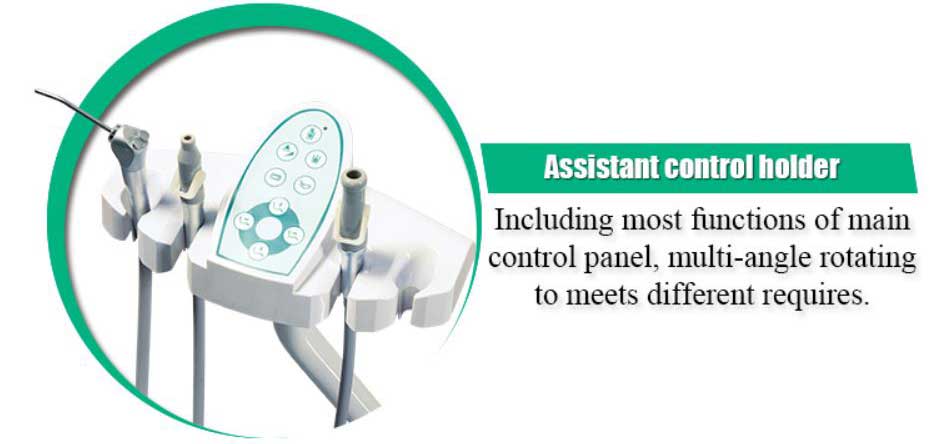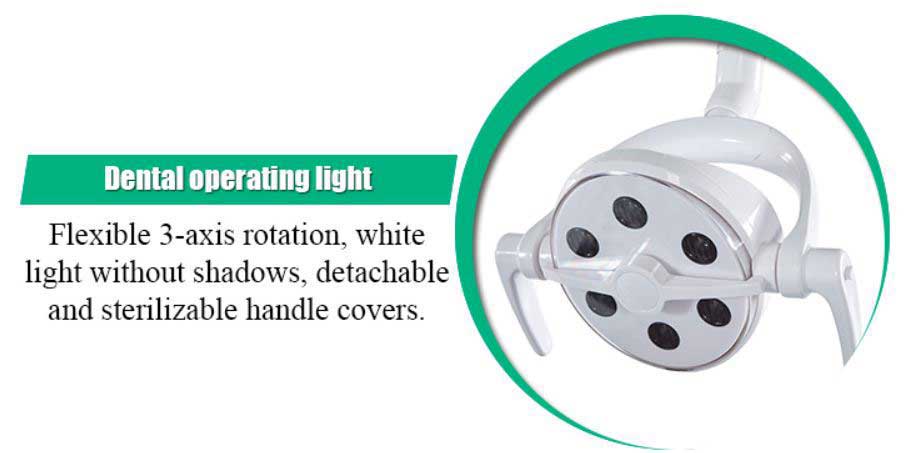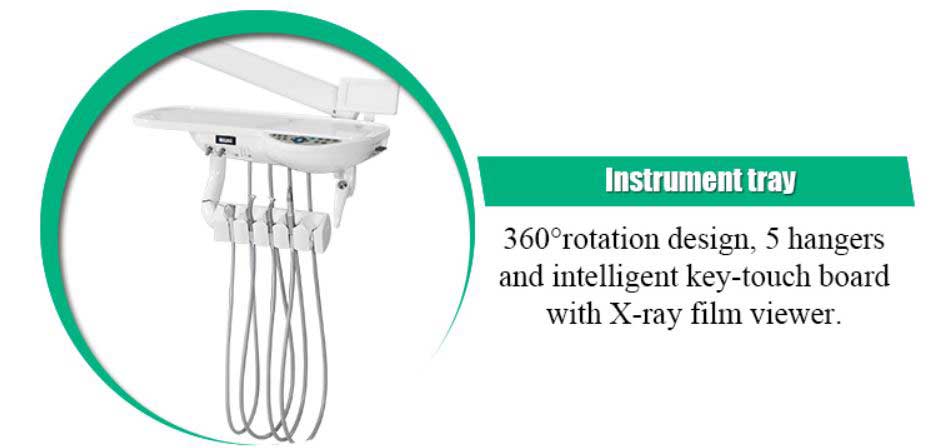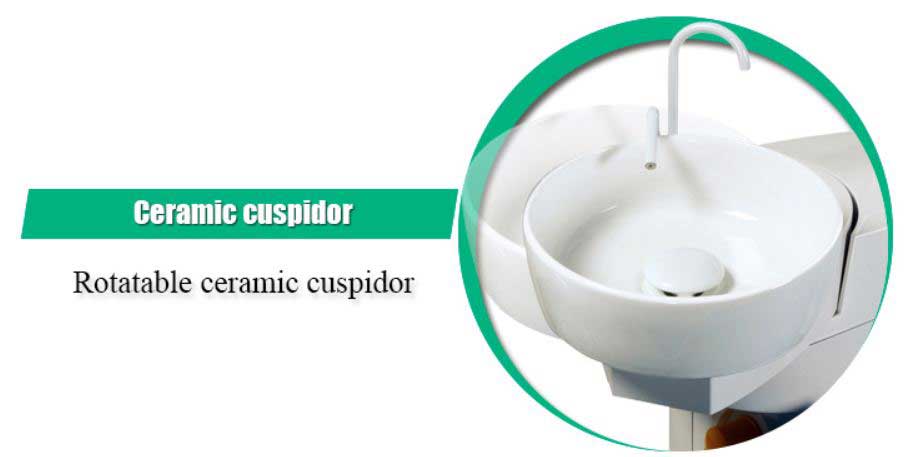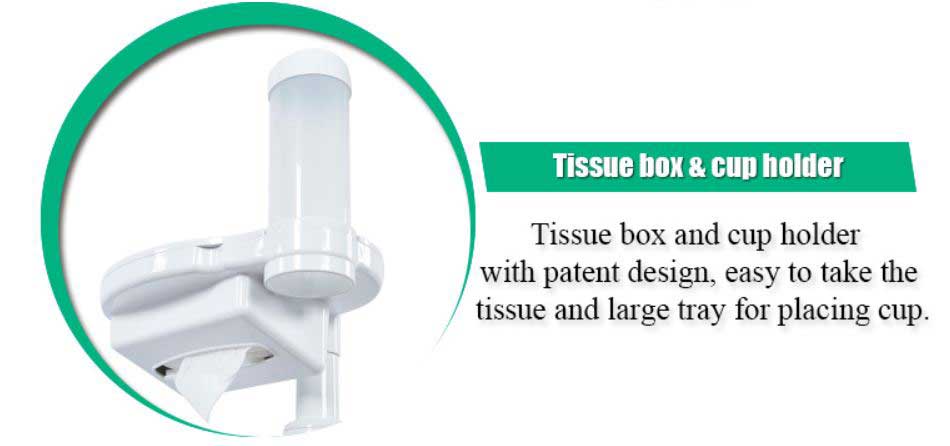 Standard Configuration
---
Dental equipment operating unit
• Imported handpiece tubing: 3 pieces
• Pressure gauge
• 3-way syringe: 2 pieces (cold & warm)
• External 24V X-ray viewer: 1 set
• Luxurious instrument tray
• Paper cup holder, tissue box and trinket tray
• Saliva ejector (water) and high volume evacuator (air)
• Seamless rotatable ceramic cuspidor bowl
• LED operation light with sensor
• Assistant control panel
• All inner air and water hoses are imported from America
• Purified water bottle: 1 piece
Dental chair
• Seamless PU seat with backrest and headrest: 1 set
• Silent motor: 2 pieces
• Three recorded seat positions by programming
• Compensating system for interaction
• Foot pedal that realizes rinsing (for mouth) and flushing (for cuspidor) functions
• Patient chair with single armrest
• Dentist stool: I set
Optional Device
---
• Top-mounted instrument tray
• Fiber leather patient chair with backrest and headrest • Scaler
• Curing light
• Intra-oral camera system
• Monitor bracket
• Built-in junction box
• Patient chair with double armrests
• High-speed air turbine handpiece
• Low-speed air motor handpiece
• Double armrests
• Fiber optic handpiece tube (with light)
• Faro operation light
• Different type LED sensor light
Technical Parameters
---
• Power supply: 220V, 50/60Hz
• Air source pressure: >0.55Mpa
• Water source pressure: 0.2-0 4Mpa